100K€ investment for your startup!
We give you access to an exclusive business network that will grow your startup through the most relevant players in the innovation arena. Discover below our Partners who will accompany you in the hybrid and face-to-face program for over 16 weeks.
Our People's View on the Web3
Eva Ruiz
Southern Europe Head Fintech at Visa
"The metaverse represents the starting point towards alternative monetization opportunities and ways to pay, encompassing innovative customer experiences designed for a new generation."
Anjali Bastianpillai
Thematic Equities Senior Product Specialist at Pictet Asset Management
"It was a pleasure to present last week at the launch event of "Metaverse 4 Finance Accelerator": the first Italian acceleration program implemented by venture incubator dPixel and Sella Group, in partnership with OGR Torino which is deeply rooted in innovation and the generational shift driving these innovations #genZ and younger millennials which represent 33% of the population and are true digital natives. I covered all the layers of the metaverse and how this differs from web3. These layers will impact digital assets, financial technology and services through a number of innovations including the technology that's used to build web3 – which includes blockchain, blockchain-based cryptocurrencies and NFTs. Opportunities exist if you separate the volatility of the crypto asset class from the underlying technologies such as blockchain where the developments in real world applications can be a game changer."
Ioana Surpateanu
Founder Strategy W, Chief Innovation Officer Swash
"It is still unclear how the Metaverse will be designed and what the overall ecosystem will evolve into — open, closed, or hybrid models. So far, it has mostly been designed with user-centricity in mind and it operates in constant progression towards a fully-fledged, open economic system end-state. In order to fulfill that open virtual economic ideal, non-fungible tokens (NFTs) come into play as primary and indispensable tools because they represent digital property in virtual environments. If you calibrate the correct digital ownership tools and power a new format of the internet that is owned by the users and developers, the resultant system will equally be open and accessible."
The initiative of the Sella group is carried out by dpixel, incubator/accelerator specialized for over 13 years in open innovation, acceleration, investments and projects for institutions.
The largest Italian private and independent banking group. 5.000 employees, over 450 years of history, 7 countries and 300 branches
dpixel is the Venture Incubator with over 10 years of activity specialized in acceleration, incubation and open innovation programs
Home to 180 start-ups and scale-ups in fintech, cyber, AI, smart cities and more, Level39 offers flexible co-working and office space in the heart of London, as well as access to a wide network of mentors, investors, and industry partners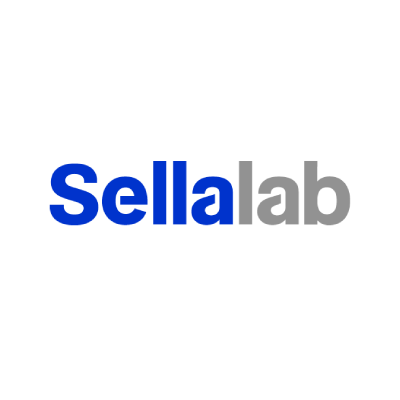 Innovation platform aimed at startups and companies to support growth, open innovation processes and digital transformation
ITALY'S FIRST PLATFORM FOR CUSTODYING AND GROWING BITCOIN AND MAJOR CRYPTOCURRENCIES THROUGH INSTITUTIONAL DEFI
Mintlayer is a layer 2 solution that allows users to build a decentralized finance ecosystem rooted in the established network of the Bitcoin blockchain
The Italian exchange where you can buy and sell bitcoins and the main cryptocurrencies without worries
Technical Partners (Tech & Law)
The program takes place remotely and in presence in the spaces of Sella. The Group promotes physical spaces and ecosystems through its Fintech District, an international community of fintech companies based in Milan and the only Italian aggregator of Fintech Ecosystem; Lanificio Maurizio Sella, a multifunctional industrial center of about 20,000 square meters; 6 Sellalab innovation hubs distributed throughout Italy. In addition to OGR Tech (CRT Foundation), Turin's national innovation hub, with 12,000 square meters and 500 workstations dedicated to business acceleration.